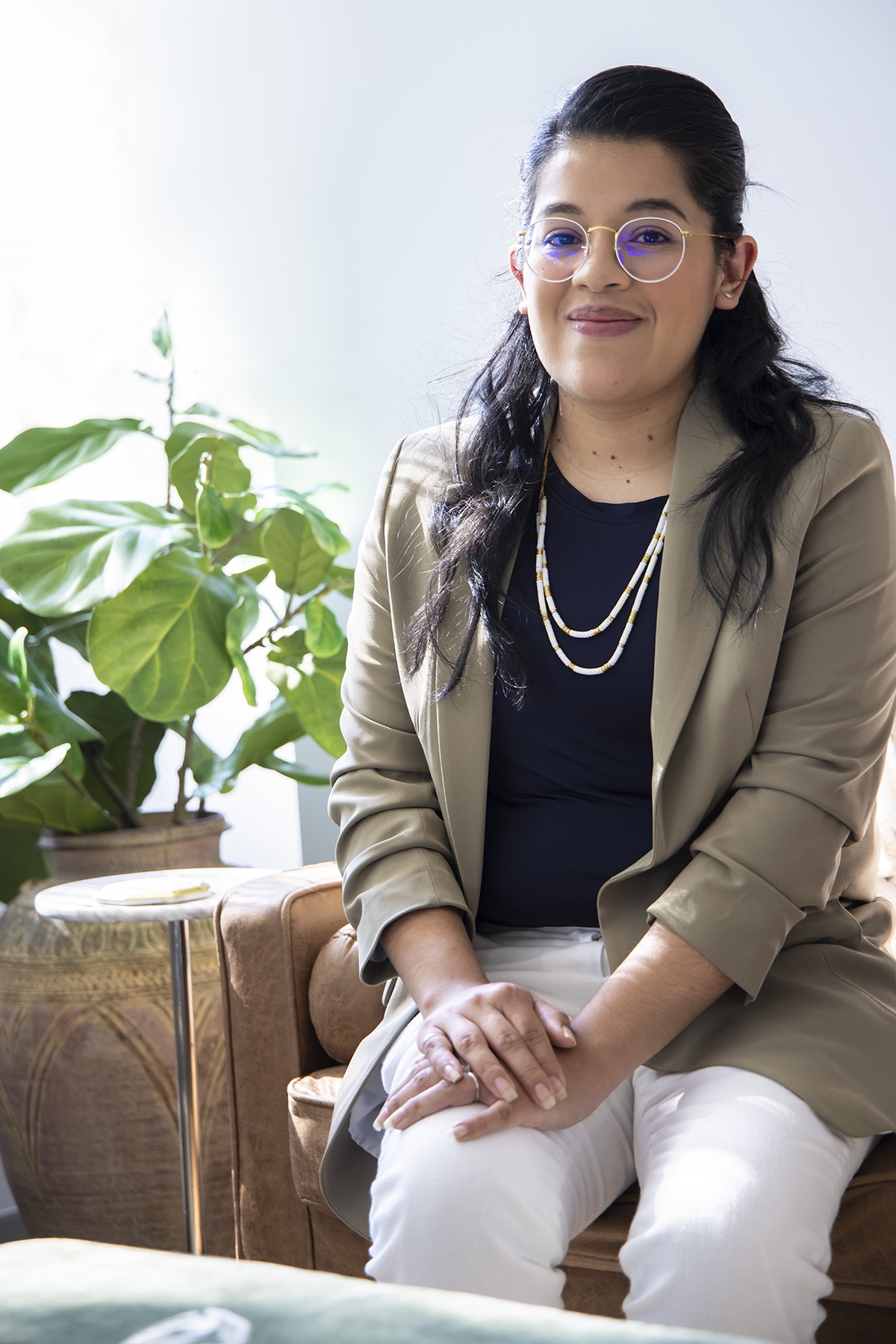 Ana Alcacio-Eldridge, LPC
"Empowering lives two languages at a time" 
Meet Ana, a compassionate counselor with a Bachelor's degree in Psychology from the University of Central Arkansas and a Master's degree in Marital and Family Counseling from John Brown University. As an immigrant born and raised in the vibrant city of Mexico City, Ana's personal journey has deeply influenced her approach to counseling. Since 2018, she has empowered diverse individuals from all walks of life, addressing challenges such as anxiety, depression, ADHD, low self-esteem, ODD, grief, family issues, and more. Ana takes joy in connecting with her clients and meeting them exactly where they are on their unique journeys.
In addition to her counseling practice, Ana is a strong supporter of her husband's work with a non-profit outreach youth ministry. Together, they are dedicated to making a positive impact on young lives and fostering a sense of community and belonging.
When she's not dedicating herself to her clients or supporting her husband, Ana enjoys quality time with her husband and delightful toddler. Exploring new restaurants and coffee shops together adds an extra sprinkle of joy to her life. Take the courageous step towards healing and growth with Ana as your guide.
"Empoderando vidas dos idiomas a la vez"
Conoce a Ana, una consejera compasiva con una licenciatura en Psicología de la Universidad de Arkansas Central (UCA) y una maestría en Consejería Matrimonial y Familiar de la Universidad John Brown. Como inmigrante nacida y criada en la ciudad de México, la trayectoria personal de Ana ha influido profundamente en su enfoque como terapeuta. Desde 2018, ha empoderado a diversas personas de todas las etapas de la vida, abordando desafíos como la ansiedad, la depresión, el TDAH, la baja autoestima, el trastorno negativista desafiante (TND), problemas familiares, luto y más. Ana se alegra de conectar con sus clientes y acompañarlos en sus caminos únicos.
Además de su práctica de consejería, Ana apoya el trabajo de su esposo en un ministerio juvenil sin fines de lucro. Juntos, se dedican a tener un impacto positivo en las vidas de los jóvenes y fomentar un sentido de comunidad y pertenencia.
Cuando no está dedicada a sus clientes o apoyando a su esposo, Ana disfruta de momentos de calidad junto a él y su encantador niño. Explorar nuevos restaurantes y cafeterías juntos añade un toque adicional de alegría a su vida. Da el valiente paso hacia la sanación y el crecimiento con Ana como tu guía.
Bilingual Services (English and Spanish)